Israel announces early elections. European countries take a stand in the United Nations about a possible American peace deal. Escalation in the West Bank. Mahmoud Abbas dissolves the Palestinian parliament.
These trends lowered the Two-State Index by 1.6%. For more information, see the full report here.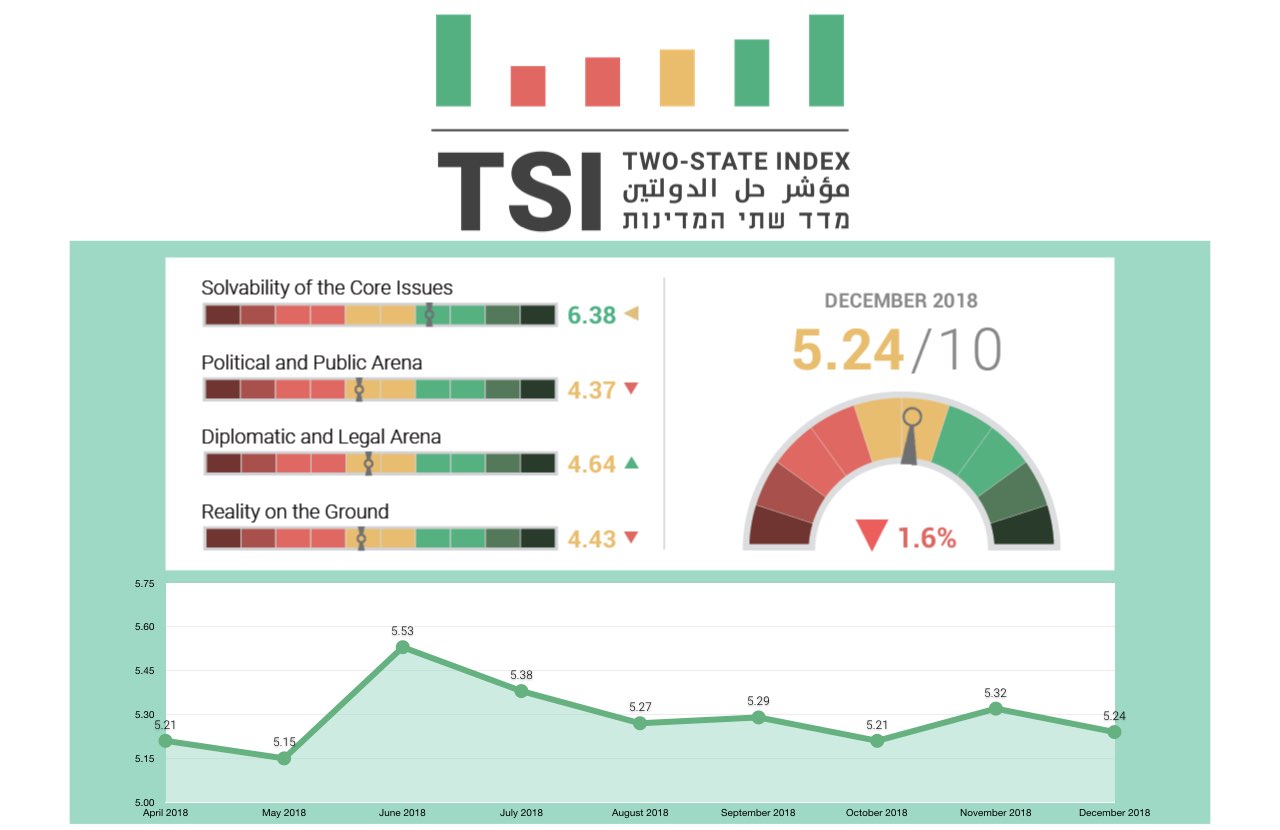 The TSI is a monthly assessment of the path to a two-state solution. Check out the website and subscribe to the newsletter here.